Skip to Content
Find Home Office Furniture in Wilmington, DE
Working from the comfort of your own home can be a great benefit, but to work efficiently, you need an appropriate space to do so. A home office gives you a private space to complete your work, away from the distractions of the rest of the house. When outfitted with the right furniture, a home office can look just as professional and be just as effective as a space in an office building. Pala Brothers Furniture can help you find all the items you need to get your home office up to working standards. Come into our showroom and find the home office furniture for your space. If you have any questions, please do not hesitate to contact us.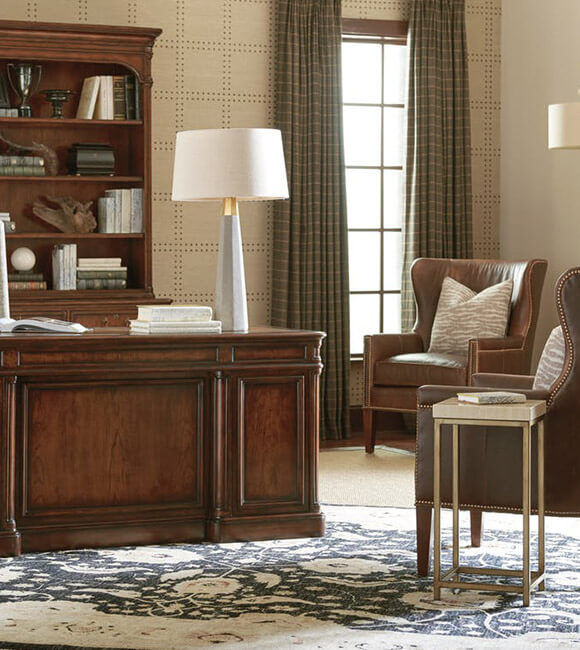 Get the Right Furniture to Match Your Style
The right furniture can make all the difference in your home office. You need ample space where you can get your work done, while still being comfortable. If this is a home office that clients will be visiting, you also want it to look professional and presentable to make a good first impression. Pala Brothers Furniture has everything you need to do just that, offering styles from top manufacturers, like Hancock, Stressless, Century, and Jonathan Charles. We'll help you choose the appropriate furniture for your Wilmington, DE home office. Whether you are just looking for the basics or you want to go all out with a sleek and modern style, we've got what you need. Come in and see our selection of all of the following:
Desks
Chairs
Bookcases
Fireplaces
Tables
Mirrors
Stop by Our Showroom
Decorate your home office to reflect the professionalism of your business or simply create a space where you can complete work away from the rest of the family. Whatever your goal, Pala Brothers Furniture has the items you need to make it a reality. Visit our showroom in Wilmington, DE today to find everything you need for your home office.
The Best Value for Your
Home Furnishings