Skip to Content
Upgrade Your Entertainment Room in Wilmington, DE
We all need a place to relax with our families. Imagine having a cozy space to have a family movie night or watch your guilty pleasure reality show with all your friends. Pala Brothers Furniture can help you create the perfect entertainment room in your Wilmington, DE home. We'll help you determine the best layout for your room and the best furniture pieces to fit your style, all while staying within your budget. This is likely where your family will spend evenings after a long day away from home or where you'll binge-watch your favorite shows on cold winter Saturdays. With our help, we'll make sure this space is everything you want and more. Stop by our showroom today and see what we have to offer.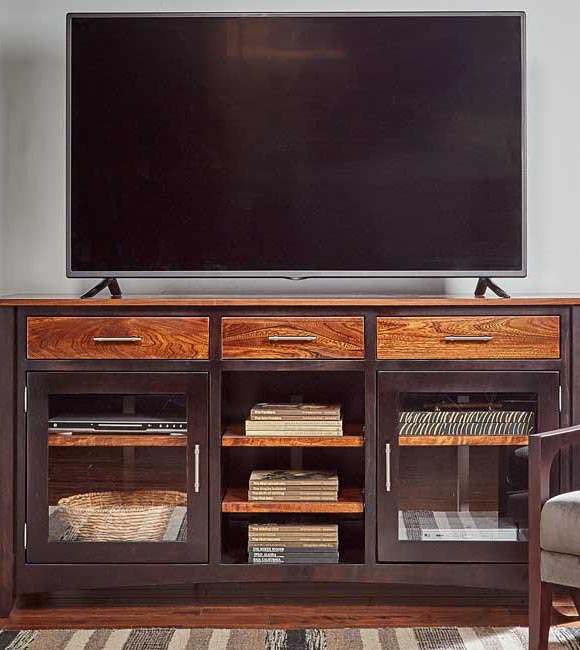 Our Selection of Furniture
An entertainment room only needs a few key elements to make it great. A comfy sofa, an entertainment center or TV stand, an end table or two, and maybe some additional storage cabinets. Of course, you can always add more items and décor if you choose. Pala Brothers Furniture has everything you need to make the space your own. Whether you're mainly looking for a comfortable new couch or you want to update it all, we'll help you find what you're looking for. Stop by our showroom and view our selection of all of the following:
Entertainment centers
Cabinets
Bridges
Sectionals
Fireplaces
Tables
Visit Our Furniture Showroom in Wilmington, DE
Outfitting your home with new furniture has never been easier than at Pala Brothers Furniture. Our 20,000 square foot showroom has a vast selection of products from top manufacturers like Century and more. We'll help you find the best items to suit your style and your budget. Come in and work with one of our friendly team members to decorate your entertainment room, making it extra cozy and stylish. If you have any questions, please feel free to call us.
The Best Value for Your
Home Furnishings